This page contains all news that was displayed in-game, a feature added March 21st, 2008. The game news is updated every Friday, announcing new Radio artists. Old news is stored in the Archive.
January 1st, 2010
[
]
Happy New Year!
Let's start things off right with new music from a favorite of mine,Jack Conte! Be sure to ride Gulf and Dance of the Sugar Plum Fairy on Audiosurf Radio this week. For more, check out The Everything Button where you can get all his mp3s for $15.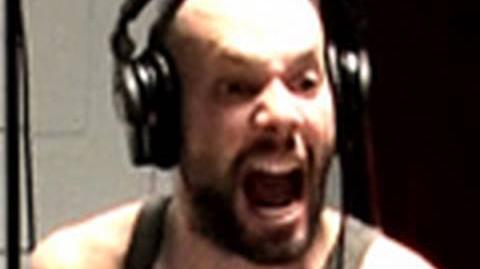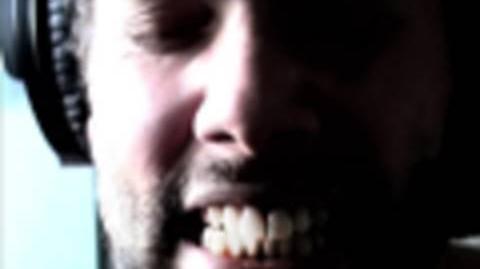 Have Fun!
January 1st, 2010
January 8th, 2010
[
]
It's atmospheric ambient week on Audiosurf Radio! Before you reach through your screen to smack me, give these songs a try.
Kammerer's "Under water" is a nice swim for the ears, and "When Clouds Roll In" has lots of shimmery sunlight-inflected notes.
Spisfire's "Illuminated Rain" starts out with the pitter patter of bongos and then picks up speed.
January 8th, 2010
January 15th, 2010
[
]
This week on Radio we go back to basics with some Audiosurf-friendly trance music from France's DJ Fire-Black. "Near Death" has a steep run to the finish line; "No More Silence" has a steady, driving pulse, and "Last Thing" is over 8 minutes of trance-y goodness.
January 15th, 2010
January 22nd, 2010
[
]
I myself am not a Celine Dion fan (although I have listened to "My heart will go on" more times than I'd like to admit). So I was really surprised to find my toes tappin to Marina Thivinskaya's music. It's a little Celine-y, a little light electronic, and very poppy, but it doesn't stray into bubble gum territory. Give it a try.
"When you see me again" (dance mix), "Celtic song" and "My favourite dependence" (I think she means "addiction") are some upbeat, dancy rides.
You have to admire a woman who lists Cher and Bryan Adams as prime musical influences, and has Elton John as one of her friends on her myspace page. Lebeth
January 22nd, 2010
January 29th, 2010
[
]
This week on Radio we bring you some optimistic, dreamy-sounding trance from France's BS. Don't let his name fool you--he's definitely not a cynic.
There is a certain amount of delicateness to "Galaxies", "The Dark Side of the Light" and "The Game". There's a lightness of touch that I'm not used to hearing in trance--especially in the uphill piano section of "The Dark Side of the Light." It's fun to hear that juxtaposed with the traditional heavy monotonous pulse of trance beats.
January 29th, 2010
February 5th, 2010
[
]
This week on Radio we bring you some pop-rock from Madison, Wisconsin's Sunspot. They come highly recommended from one of our elite players, dschallert. Sunspot claims to be "the Cheap Trick of geek-rock" and "Van Halen for nerds"-- a bold statement. We're featuring their songs "Neanderthal" and "No place like home."
As a special for our Radio audience, if you go to http://sunspot.bandcamp.com/ or http://sunspot.bigcartel.com and enter the code "audiosurf" you'll get 20% off Sunspot music and merchandise for this week only.
And we round things out with some passionate, walking-the-sandswept-dunes-style piano music from Italy's Livio Amato. "Crepuscolo" and "Sogno agitato" will have you searching the horizons for that long-lost lover.
February 5th, 2010
February 12th, 2010
[
]
It was just two years ago this week that our baby Audiosurf was born. It's toddling around now on its own, but wow do we remember when it was a big, loud, overwhelming bundle of joy. Thanks to all of you for being along for the ride. In honor of this occasion, I've selected a couple of my favorite Radio tunes from the past two years. There's a little something for everyone here, I hope.
First up is my favorite electronic tune ever on Radio, Speedsound's "MPA--Anything to Say". It's over 9 minutes of pure awesomeness.
Next up, the masters of Italian ska, Talco, with their catchy tune "Bella Ciao".
Then an awesome piano track from Yunus called "Tsunami".
And finally my favorite showcase of as-steep to date, the acoustic guitar song "Arizona Wedding March" by Jeff Wyatt.
February 12th, 2010
February 19th, 2010
[
]
When Professor Kliq says "I've got a new EP out--want to feature it on Audiosurf Radio?" the only correct response is to shout "Yes!!" and start shaking your booty to all the new tunes. So that's just what I did.
The hard-driving "Sewage" and "All Control" are my new go-to tunes for dancing around the house like crazy. "Bust this bust that (second movement)" is a fun followup to my favorite Kliq song.
We wish Professor Kliq well as he embarks on his journey as a music composition major at Columbia University.
February 19th, 2010
February 26th, 2010
[
]
It's kitchen sink week on Radio.
First up we've got some hardcore/deathcore/screamcore/whatevercore from Germany's Eraplee Noisewall Orchestra. "S.A.O.T" is a screamy, angst-ridden run with many pauses for drum trills and dramatic effect.
And finally, the really experimental song of the week--it's a french kids' choir singing an a capella rendition of the classic spiritual "Go tell it on the mountain." Les Petits Chanteurs de Montigny is the breakout group of the year, I'm tellin ya.
February 26th, 2010
March 5th, 2010
[
]
What's up with all the awesome techno coming out of Brazil?? We know Speedsound makes some awesome Audiosurf tracks, and now we're hooked on Psytrance Brazil.
First up we have "Sunrise"--a great name for this one since there are several dramatic pause points before a downhill vista of color. Next up is "Is all right"--a hard-driving 273 traffic count piece. Finally there's "Bullet in the gun," with over 9 minutes of techno goodness and several peaks.
March 5th, 2010
March 12th, 2010
[
]
It's pianopalooza this week on Radio. First up we've got 2 piano-laced techno songs from Kubikk, "Liebe" and "Theory Love." The second song has a big uphill intro but after that things get bumpin in a hurry.
Then we have a relaxing 9-minute classical piece from the Warhol Piano Quartet, Faure's "Opus 45 III movement, Adagio non Troppo." A cello and piano start this one off, and then there are some beautiful red tunnel crescendos of strings. Give it a try.
March 12th, 2010
See also
[
]
Updates - Program updates to Audiosurf.
External links
[
]